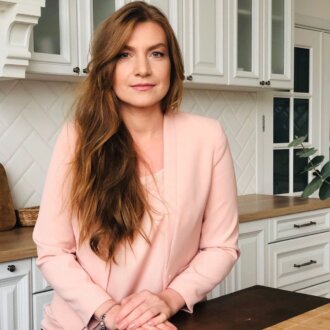 Yana Vitoshkina is a professional matchmaker and expert on Ukrainian women. She helps singles from all over the globe find true love and assists couples in improving their relationship. Her main goal is to guide those seeking a romantic partner to the right person. On Ukraine-Woman.com, Yana publishes articles connected with Slavic girls and reviews on the various dating platforms.
Yana Vitoshkina specializes in matchmaking and helps singles from different countries find the partners of their dreams. She mainly focuses on Ukrainian ladies and women of Slavic descent. The expert also has her blog where she shares important advice on dating girls and tells how a foreigner can meet his one and only.
Yana has certifications in many spheres, but the most important one is Matchmaking. However, she never stopped working on herself and kept studying other spheres, including:
Psychology.
Family requests.
The power of genus.
Boundaries in relationships.
Family scenarios and persuasion of partners.
Yana established a matchmaking agency to connect foreign men and Ukrainian women. She interviews girls on her own before including them in the base to identify their main characteristics, purpose, and what kind of a boyfriend they're looking for. She involves her experience and knowledge in psychology to make love search satisfying for her clients.
When assisting clients, Yana takes into account all preferences of both men and ladies. She's a real professional as she helped create dozens of happy couples.
At Ukraine-Woman, Yana works as an author part-time and does her best to make online love search for foreigners and Slavic girls enjoyable. She writes detailed reviews of dating sites and articles that help men from overseas understand the nature of local ladies better.