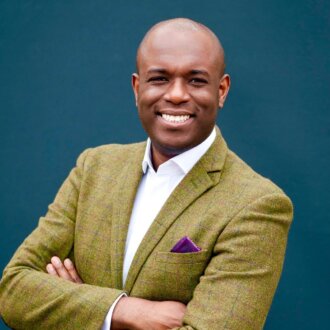 Chris Jones is an international dating and relationship expert. He specializes in assisting people in navigating their love life and finding the best matches. Chris provides clients with meaningful coaching advice relevant to their current situations. He believes that every improvement starts within your inner world and self-improvement. Chris knows everything about how to meet your soulmate even if they're based overseas.
Chris Jones dedicated his life to helping people achieve success in their romantic lives and improve themselves. As a dating and relationship advisor, he does a great job to make his clients' experience in love search enjoyable.
Chris Jones has a diploma in coaching and many other certifications. He took classes and visited specialized lectures to understand the behavior of partners, the psychology of relationships, and how to manage different issues. Chris helps clients:
Boost confidentiality.
Discover their strengths and weaknesses.
Navigate the dating world.
Improve relationships.
Interact with partners.
Cope with conflicts, etc.
Chris Jones founded The SnugRoom. The team of the company guides people through difficulties and misunderstandings they face when seeking other halves. More than 250 individuals remained satisfied with the results of the collaboration. Moreover, 96% have noticed positive changes in their lives after joining the program. TheSnugRoom clients are based in 8 countries.
Chris is passionate about what he does for other people and he's not going to stop. In his videos and posts, he shares different tips and important advice for men, women, and those striving to strengthen their relationships. His collaboration with the Ukraine-Woman brings excellent results and helps singles adjust their love path and benefit from online dating.