Top 20 Ukrainian Girls On Instagram
They say Ukraine is the country of most gorgeous women ever. Men visiting Ukraine claim that single Ukrainian girls in the streets look like models from prestigious fashion weeks. Then it's not a surprise many of them try modeling. This article introduces the most known Ukrainian models worldwide.
Meet Real Ukrainian Women
Occupation
Doctor / Medical Field
Location
Kherson, Ukraine
Occupation
clothes designer
Location
Kherson, Ukraine
1. Snezhana Onopka – @snejanaonopka15
Followers: 2.4 mln
Snezhana was born in 1986 in Sievierodonetsk, Luhansk region. Since childhood, she put effort into becoming a model. But Snezhana didn't succeed until she became 18 years old. After moving to Kyiv, she studied psychology at university. By luck, Snezhana was noticed by a famous Ukrainian photographer in the street. Later, passing the casting to a DNA model agency, known as an agency of Naomi Campbel, Snezhana moved to New York.
Snezhana worked with Dolce & Gabbana, Gucci, Prada, and other brands. She's the only Ukrainian model who has been on the Vogue cover twice, which makes her a supermodel.
2. Alla Kostromichova – @alla
Followers: 1 mln
Born in 1986 in Crimea, young Alla reached to become a Ukrainian model with worldwide fame. Studying medical electronics in the Ukrainian technical university, she was a model to a famous Milano agency. At 21, Alla got an invitation to move to Paris to work with Givenchy. After graduation, she moved to New York. Her portfolio includes Alexander McQueen, Christian Dior, and other brands of fashion shows.
Alla is also known in Ukraine as an expert on Ukraine's Next Top-Model TV show and as a modeling agency owner.
3. Elizabeth Vasilenko – @elizabethvasilenko
Followers: 954k followers
Yelyzaveta is a 22-year old model from Dnipro. At 13, Elizabeth became popular among the cosplayers and later launched her blog. After school, Elizabeth began studying tourism in a university in her hometown but suddenly changed her plans. At 16, she started modeling. Elizabeth worked mostly in Asian countries.
When Elizabeth was about ending up her modeling career, she signed with a TV studio (TV channel) to star in a teen drama. After the release, Elizabeth woke up famous. When she finished filming she returned to modeling working with well-known brands like Lamel. She dreams of becoming a film editor.
4. Elena Kosmina – @elena.kosmina
Followers: 942k followers
Elena was born in 1995 in Poltava. She's got Greek, Russian, and Ukrainian blood in her veins. Elena was an active kid and she managed to attend classes like ballroom dancing, gymnastics, foreign languages, arts, and even boxing. At 13, Elena enrolled in a modeling school.
While studying at Kyiv Linguistic University, Elena worked hard on becoming a top model. She participated in beauty contests and model shooting. After winning a competition on a local level, Elena won in the international contest Top Model of the World in 2015. Now she lives in the USA doing modeling and acting careers.
5. Anna Andres – @ann.andres
Followers: 798k
Anna was born in 1993 in Lviv in a Ukrainian-Russian-Polish family. Her father worked in the police, and her mother was an interior designer. They divorced when Anna was 5 years old.
Modeling was not something Anna always dreamed about. However, at 16, she participated in a local, regional, beauty contest and became the Vice Miss. This event brought Anna contracts with several modeling agencies. At 21, Anna became Miss Ukraine Universe, and boosted her career. She cooperated with many local and international fashion brands and starred in Ukrainian pop music videos.
6. Viktoriya Maremukha – @vicky_mare
Followers:  449k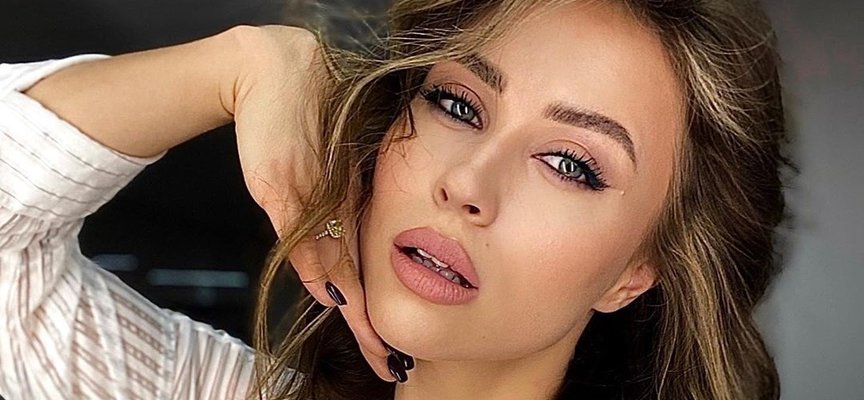 Viktoriya was born in 1989 in the Vinnytsia region countryside. She dreamed about modeling since childhood. However, parents didn't support her as modeling isn't a stable job. The only photoshoot Viktoriya had was paid by her friend as a gift for her birthday. Her short stature was another reason why nobody believed in her.
In Kyiv, Viktoriya worked as a hotel manager and university professor assistant. Once, she received an odd email claiming she became a participant of Ukraine's Next Top-Model show. It appeared that a friend submitted her application. In her 25, Viktoriya reached the final in the show. Nowadays, Victoriya is a model, TV presenter, and Instagram blogger.
7. Inna Fisun – @fisunka
Followers: 427k
Inna was born in 1994 in Kharkiv, the former capital of Ukraine. Describing childhood, she tells she was never bored alone and always found what to do. In school, Inna liked literature and physics. She also learned to play piano. It's still her source of inspiration. In her teen age, Inna was a student at Kharkiv Law University, studying history and English language.
Inna's modeling career began like in films of unexpected endings. She was noticed by a photographer, who helped Inna to get a contract with a modeling agency. Inna is also a blogger.
8. Alina Baikova – @alina_baikova
Followers: 408k
Alina was born in 1989 in Kropyvnytskyi. After finishing school, the family couldn't pay for higher education. That's why Alina began working as a waitress. This job somehow pushed her to a modeling career. Alina recalls a moment she got a new uniform, and the manager told her she should try modeling. A random girl said the same at a nightclub. And Alina decided to follow this assumption.
Alina reached to become a successful model. Besides working with famous brands, she was a "flower sponsor" of the amfAR reception at the Cannes Film Festival. Alina also helps an orphanage in her hometown.
9. Anastasia Masiutkina – @anastasiiam
Followers: 240k
Anastasia was born in 1986 in Nikopol, Dnipropetrovsk region. She obtained a bachelor's degree in the translation of English and French languages in Kyiv Linguistic University. After graduation, Anastasia lived in Paris, working in a modeling agency. She also worked as a journalist. In 2014, Anastasia launched her lifestyle blog that was the first to get accreditation for attending designers' shows during the most famous fashion weeks.
Nowadays, Anastasia works on the collaboration of business and blogging. Also, she is still a prominent expert in fashion writing for Ukrainian and international media. Anastasia doesn't forget about modeling, making videos on Instagram.
Meet Real Ukrainian Women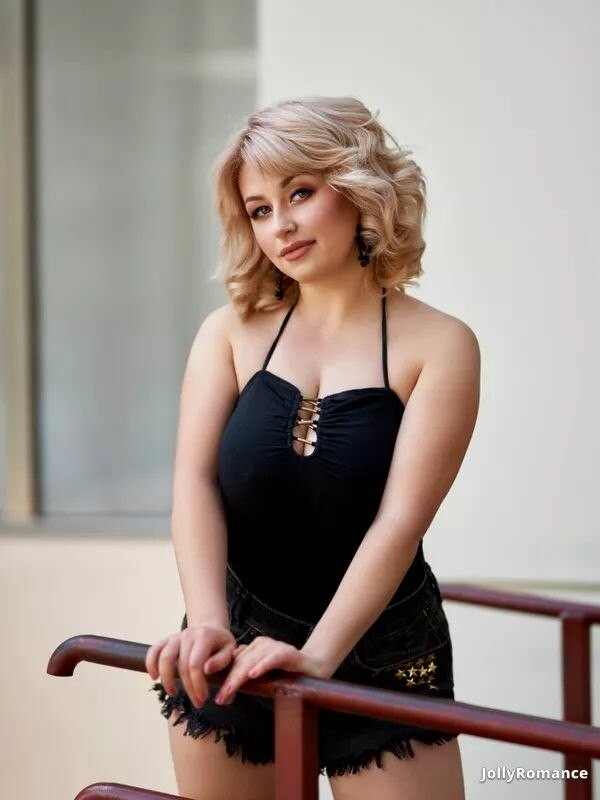 Location
Kharkiv, Ukraine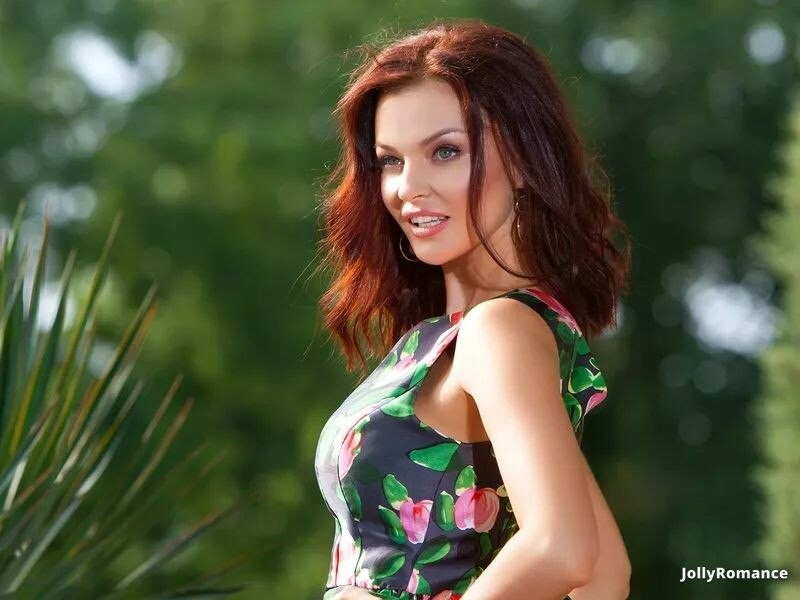 Occupation
Police officer of the Criminal Investigation Department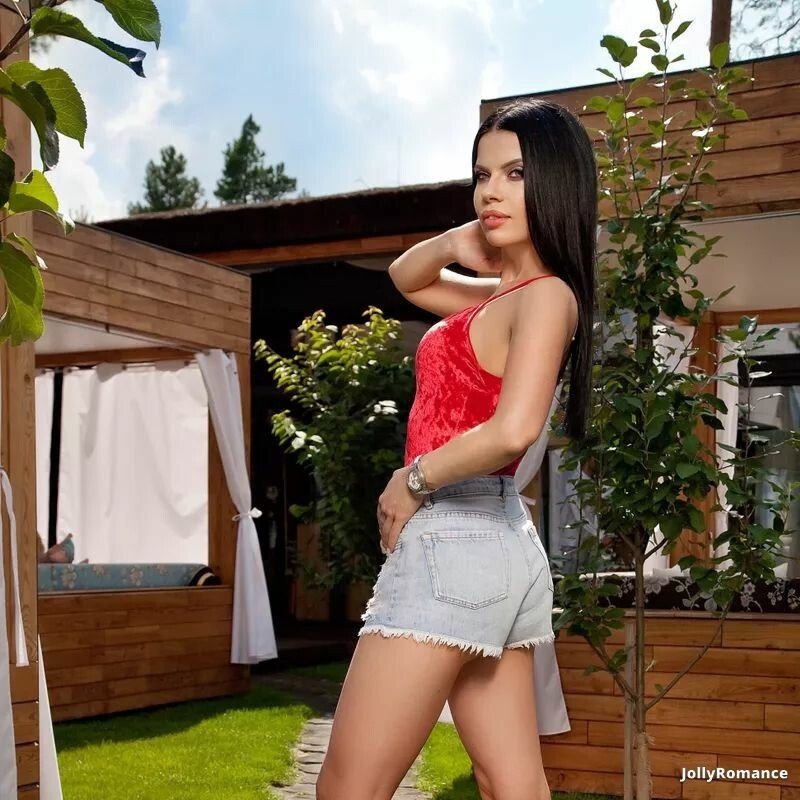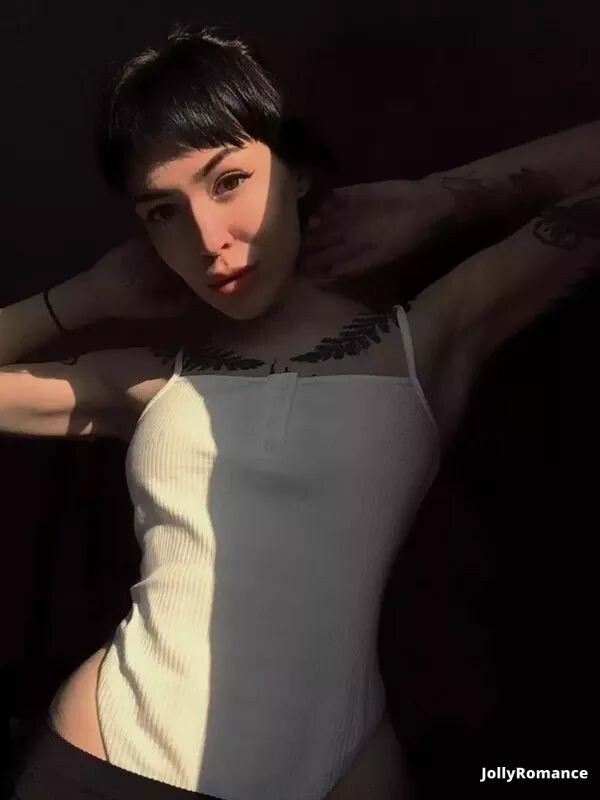 Location
Kharkiv, Ukraine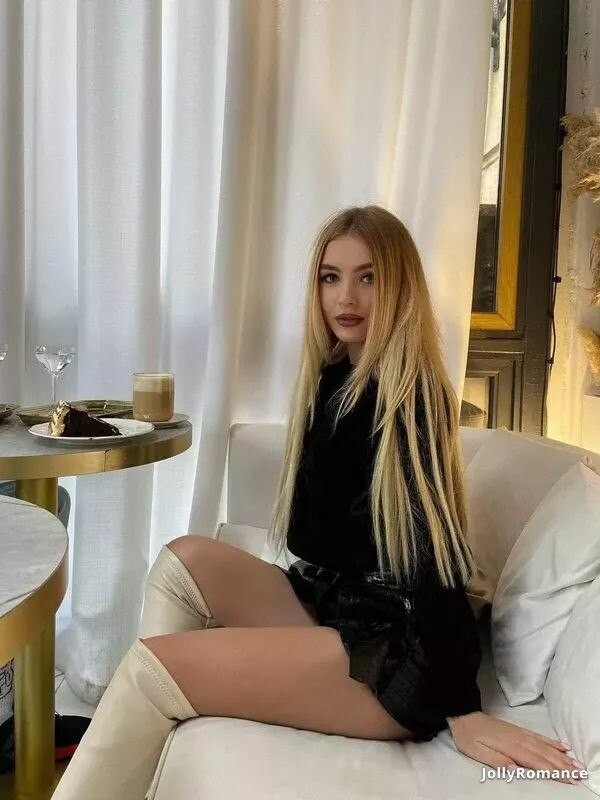 Location
Kirovohrad, Ukraine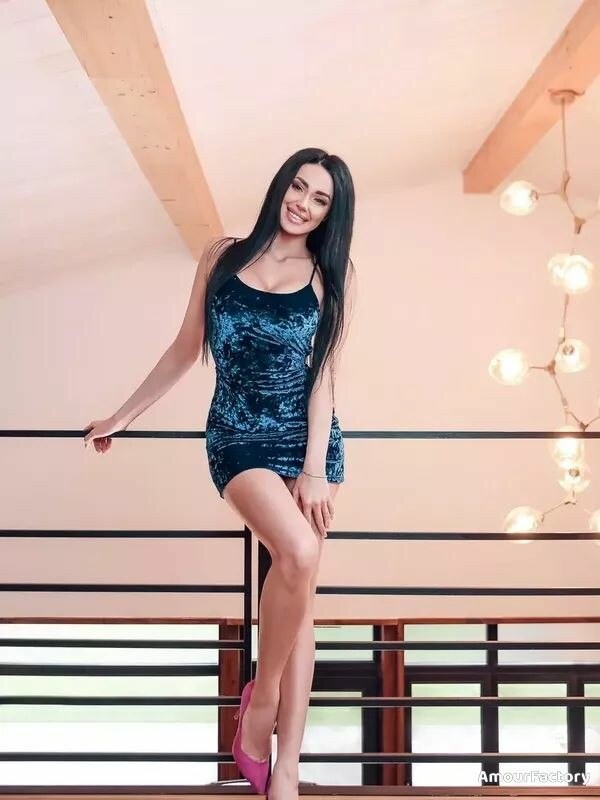 10. Darya Verbova – @dotwillow
Followers: 213k
Darya was born in 1983 in a Ukrainian family that moved to Canada when she was 3 years old. They still follow Ukrainian traditions and support initiatives to promote the motherland in Canada.
Darya wasn't into modeling up to 13 y.o. A mother of her classmate who owned an agency noticed her. Soon Darya won a local modeling contest. Later, she got a contract with a reputable agency, and her career started a rapid growth. Darya's portfolio includes work with Prada, Yves Saint-Laurent, Vogue, ELLE, and other brands. She was named the #1 model by different magazines. Darya is considered one of the top paid models of the world.
11. Ganna Bohdan – @B_81iGsFpko
Followers: 152k
Ganna was born in 1993 in Kyiv. Her elder sister working as a model didn't inspire Ganna to choose this profession. She preferred sports: figure skating and ballet. Once Ganna got an invitation for a photo shoot, and it changed her opinion on modeling. Still, Ganna chose to obtain a bachelor's degree.
Now Ganna lives in Los-Angeles doing both modeling and acting. Her portfolio includes work with Farrell Williams, Lonely Island, Kanye West, and Yeezy. Ganna has a passion for fashion photography and illustration. She loves her modeling job because of traveling and meeting new people.
12. Aliona Ruban – @ruban_alenka
Followers:  143k
Aliona was born in 1995 in Novomoskovsk, Dnipropetrovsk region. Aliona has never known the father. Unfortunately, she lost her mother at 9 y.o. Aliona was brought up by a grandmother who taught her to be strong. Aliona's character helped her to stand bullying from peers in school and build a career in modeling.
While studying linguistics in university, Aliona worked as a model in her home country and abroad. Friends convinced her to send an application to Ukraine's Next Top-Model show. Viewers liked this honest and brave girl. After the show, Aliona continued her modeling career in Dubai.
13. Yulia Dykhan – @julia.dykhan
Followers: 119k
Yulia Dykhan was born in Odesa, the south of Ukraine, near the Black Sea. Sea is still something Yulia loves much. Living abroad when working for foreign brands, she admits missing the sea.
Before finishing university (hotel and restaurant business), Yulia has tried herself as a model. She passed the course in a modeling school, participated in beauty contests, and had some photos for local brands. At 22, Yulia became a participant of Ukraine's Next Top-Model show, reaching the semi-final. Viewers remember this easy-going and hard-working girl. Nowadays, Yulia works for Kostromichova's agency.
14. Katya Polchenko – @katya_polchenko
Followers: 112k
Katya was born in Henichesk, near the Azov sea. In school, she didn't like to study, choosing to spend time with friends. Considering hobbies, Katya was a swordsman for 6 years. However, she decided to leave it because of the tight schedule. After finishing school, Katya studied in Kharkiv Law University.
Being an 18-year-old student, Katya became a participant of Ukraine's Next Top-Model show. She reached the final, getting 2nd place. Viewers might remember her by emotional character, pink hair, and constant expert comments on her extra weight. After the show, Katya managed to look good again and continued a modeling career.
15. Kate Underwood (Kateryna Pidlisna) – @undervoodoo
Followers: 100k
Her mother was a model who didn't leave her career after Kate's birth (1991). So young Kate had an opportunity to investigate the modeling world. The mother taught her how to pose and take photos. Kate loved those lessons and learned well to become a famous model and photographer in her adult life.
Kate won the first fashion photo contest at 19 years old. Later, she tried herself as a model tool. Kate's portfolio includes work with Vogue, Harper's Bazaar, and Elle. She was also filmed in an advertisement for J'adore Absolu together with Charlize Theron.
16. Alina Paniuta – @alina_panyuta
Followers: 84k
Since birth in 1999 in Donetsk, Alina has been active in dancing and sports. Alina still prefers an active lifestyle. During school years, she reached out to be shot for journals and lookbooks. Alina also was a model in local fashion days and weeks.
Ukraine's Next Top-Model show was a chance Alina used to promote herself as a model. However, the way was harsh. Show experts refused her participation several times before she was finally taken. Moreover, Alina left the show, and thanks to an expert, did come back to win it. A contract with a modeling agency helped her to become a successful model.
17. Arina Lubiteleva – @im.arinari
Followers: 77k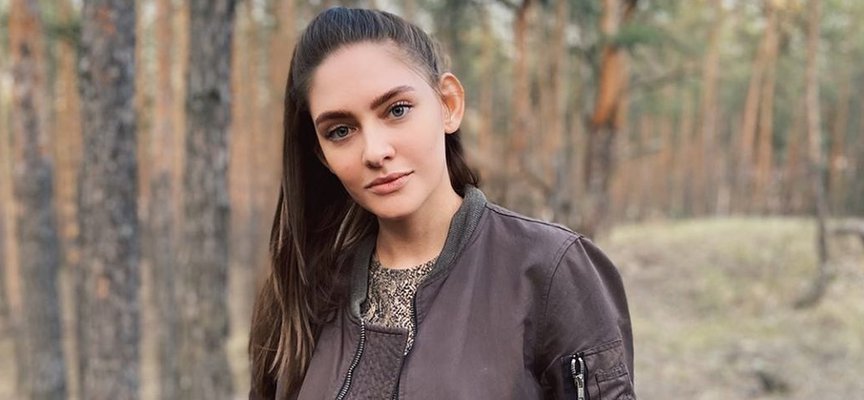 Arina was born in 1999 in Kryvyi Rih, Dnipropetrovsk region. During school and university times, she worked as a model. Also, she was a teacher of defile in a local modeling school.
The new stage of Arina's modeling career happened due to participation in Ukraine's Next Top-Model show. She became the 2nd. Still, it didn't prevent her from signing a contract with an agency. Nowadays, Arina travels a lot, working with prominent magazines. Arina is good at poetry, singing, and drawing. She wants to become an example for girls who are shy of their non-standard appearance. She promotes accepting yourself as you are.
18. Nataliia Gotsii – @nataliiagotsii
Followers: 77k
Nataliia was born in 1985 in Kyiv. She didn't dream of becoming a model. Considering higher education, Nataliia chose to study finances.
The ticket to the modeling world appeared unexpectedly. Nataliia came to an agency to support her friend passing a casting. She received an invitation to participate in a contest and reached the 2nd place. The following victory in an international modeling contest gave Nataliia a contract with an agency and work with Vogue, Marie Claire, Yves Saint Laurent, and other brands. Nowadays, except modeling, Nataliia is a TV presenter of Podium – a TV show for junior designers.
19. Yuliia (Juju) Ivaniuk – @juju_ivanyuk
Followers: 67k
Being a little girl born in 1992 in Ivano-Frankivsk, Yuliia dreamed of being a model since childhood. She even told parents she'd become a famous model like Cynthia Crawford. During school, Yuliia also learned to play the piano. A teacher suggested she is good at trying herself in modeling. Yuliia participated in some local beauty contests and got a contract with an agency abroad when she was 15.
When Yuliia moved to New York, it appeared her name was confusing for American pronunciation. A photographer called her Juju, and now Yuliia uses only this name. She worked with MaxMara, Alexander Mcqueen, DKNY, Céline, and other famous brands.
Meet Real Ukrainian Women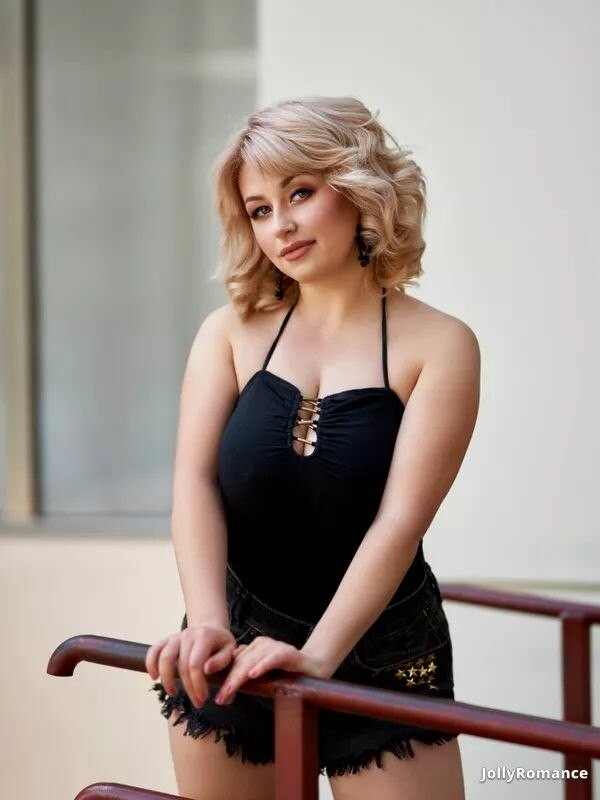 Location
Kharkiv, Ukraine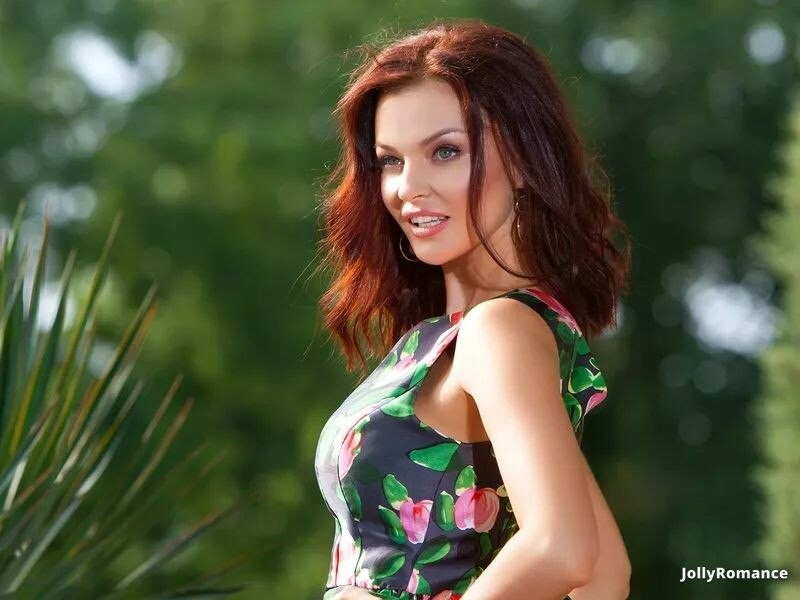 Occupation
Police officer of the Criminal Investigation Department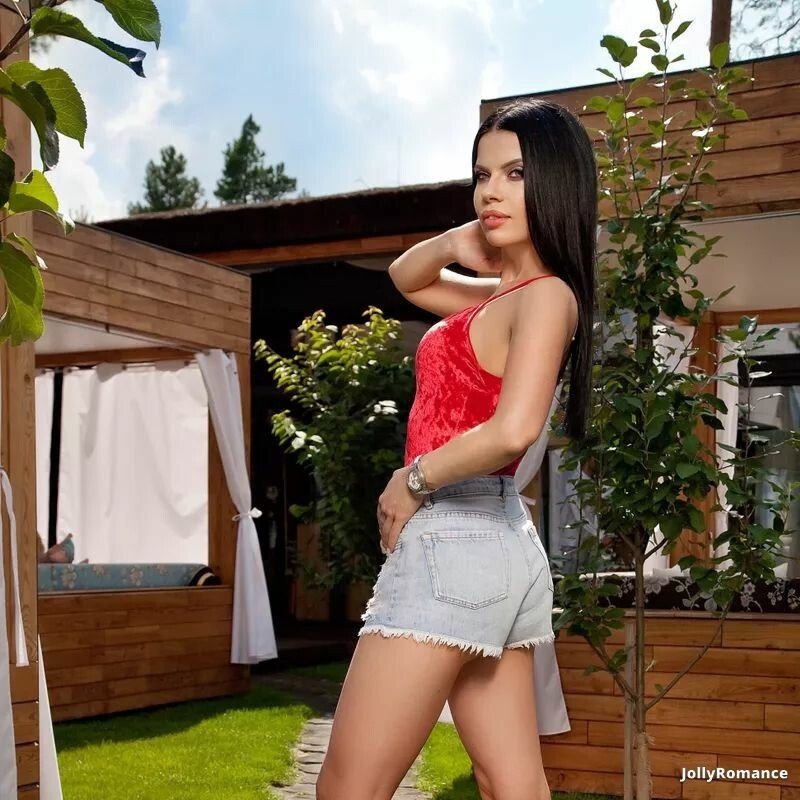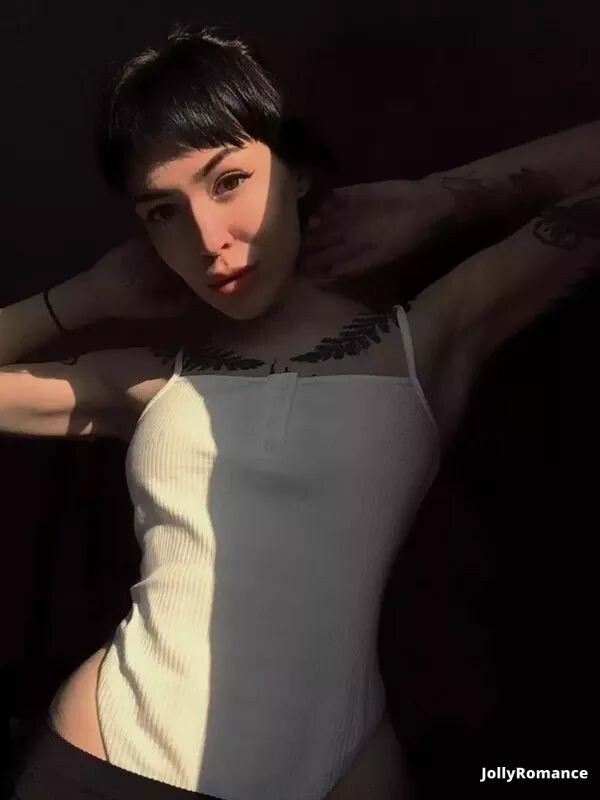 Location
Kharkiv, Ukraine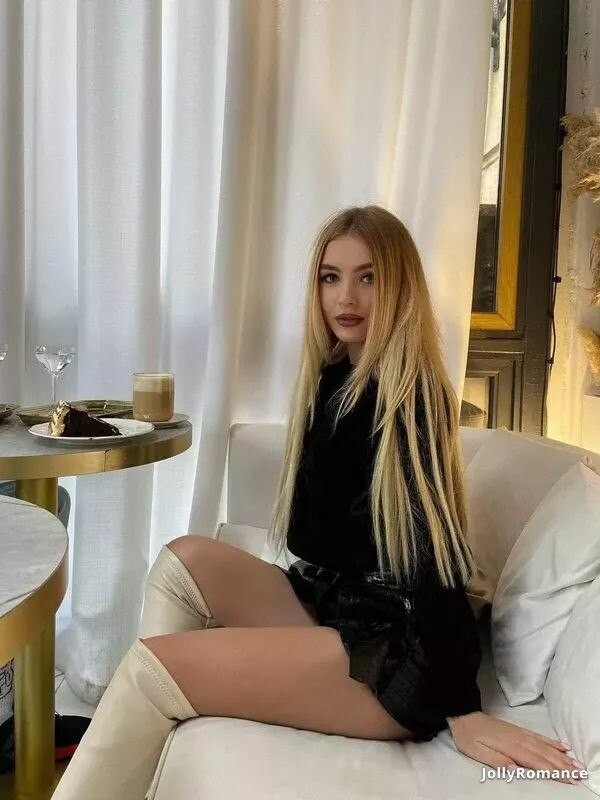 Location
Kirovohrad, Ukraine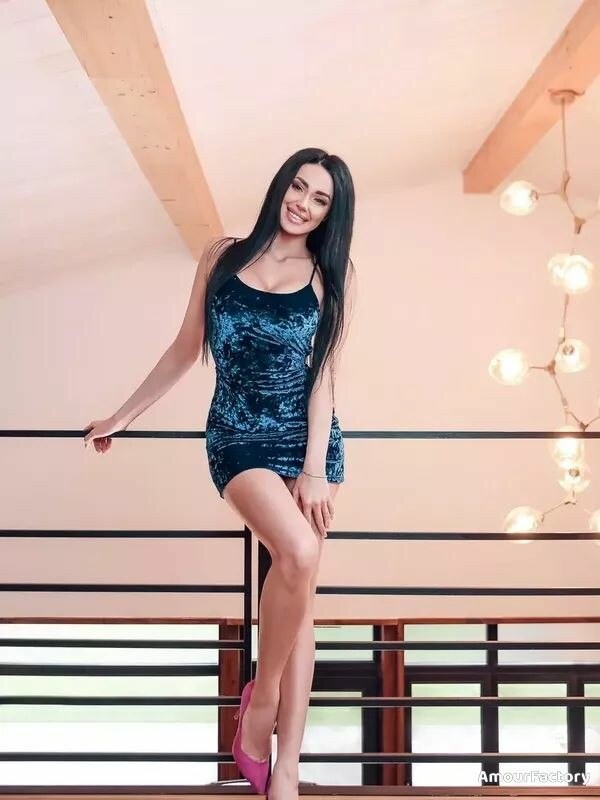 20. Viktoriya Sasonkina – @viktoriyasasonkina
Followers: 57k
Viktoriya was born in 1988 in Odessa. In childhood, she enjoyed painting so much that her works were displayed in international contests. This hobby found its reflection in Viktoriya's choice for higher education. She obtained a bachelor's degree in architecture and design.
Viktoriya wouldn't choose a modeling career if a sudden case didn't happen. When a future model came to support her friend in casting, she was noticed by a scout. Getting a contract opened many opportunities. Now Viktoriya lives in New York, and her experience includes work with Vogue, Calvin Klein, and Bottega Veneta. Considering hobbies, she collects teddy bears thinking about opening an exhibition.